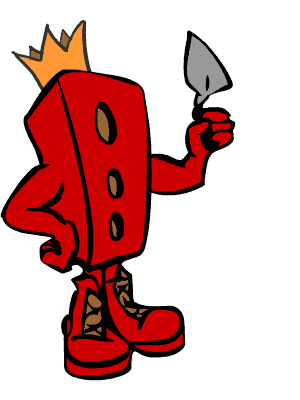 King Masonry Yard Ltd. opened its doors in March 2010. Beginning with a vision and a dream, a handful of people hoped for something bigger.  Our expertise and dedication led us to achieve a reputation as being a leader in the industry.  Our goal is to provide you with a warm and friendly environment, where you can feel comfortable with choosing the right color and product style. You helped us reach our dream, let us help you reach yours.
King Masonry Yard Ltd. is helping to build your dream home. We take pride in our selection of brick, stone and masonry products.  With over 100 years of combined experience in the industry, we bring value and knowledge to our customers, providing advice and assistance while working with you to make your project come to life.
We offer the highest quality selection of brick including tumbled, hand-made, molded and architectural brick. We carry prestigious and exclusive lines to create a beautiful look. The broad selection of our brick will give you the options you are looking for with different colours, sizes and textures.
Our creative team will assist you in finding the right stone for your custom home. We carry an array of over 30 different types of Natural Stone with a large selection to create a home that is visually appealing and timeless. Personalize your home with the addition of custom pieces of Indiana arches and pillars, door surrounds, elegant front entrances and stone accents. We also carry quality manufactured and architectural stone for homes and commercial buildings to create a classy and distinguished look. The possibilities are endless.
If you are looking to enhance your home and add curb appeal, King Masonry Yard Ltd. offers both local and imported pavers and flagstone for all your landscaping needs. With colours and styles to suit your home, our experienced sales team will guide you every step of the way.
With our customer-first approach, we continue to source out new and innovative products to add to our extensive line, bringing you unique ideas to enhance your home.
The end result will be a stunning home, personalized to your taste, where you can create long-lasting memories.